"Claim Yourself"
"Another side of Ridley! Here I teach Thomas Mann's character a bit of magic." - Emmy Rossum
'Beautiful Creatures': Exclusive First Look At The Magical Set!
Check out the first behind the scenes look at the Beautiful Creatures Movie set in New Orleans!
YES YES YES YES YES. THIS IS BRILLIANT.
Oh, and the video actually works outside of the US (This has been an annoyance for me in the past…). So, never fear.
I am having the biggest fangirl moment right now.
Another Fact:
Hey.
Guess what now?
It's past April 16th.
So….
BEAUTIFUL CREATURES IS FILMING RIGHT NOW.
NOW.
I MEAN THEY'RE FILMING.
FILMING.
 (eeeeeeeeeeeeeeeeeeeeeeeeeeeee!!!)
A Fact:
Hey.
Guess what.
It's April.
and what happens in April?
BEAUTIFUL CREATURES STARTS FILMING.
EMILY,GENEVIEVE AND DEL CAST!
YAY.
I litterally just found this out and asfghj.
COME ON AND FANGIRL WITH ME EVEN IF IT IS A LITTLE LATE FOR ME TO CATCH ONTO THIS.
The Actors:
Emily- Zoey Deutch
Genevieve- Rachel Brosnahan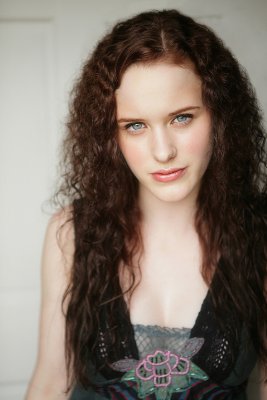 Aunt Del- Margo Martindale
Thoughts: LOVE THE FACES. LOVE. Not seen thier acting, as is true for the rest of the cast, but I'm sure they'll do awesome.
But is it just me or are you all waiting for cast interviews? Cause I really want to hear what they have to say about the roles.
(eeeeeeeeeeeeeeeeee)
Fan of 'The Caster Chronicles'? Reblog or like, I want to follow each and everyone of you. :)
I know Rid went away and came back with powers again saying they could be together… but seriously if you don't want him, I'll take him in a heartbeat. 
Caster Chronicles Book Four Title!
….and it is….
*drumroll*
Beautiful Redemption!!
It's so pretty…..
Can't wait to see the cover next month. :)
Reblogging for OBSCURE FANDOM WEEK!